Start your very own
web site...
online business...
viral mailer empire!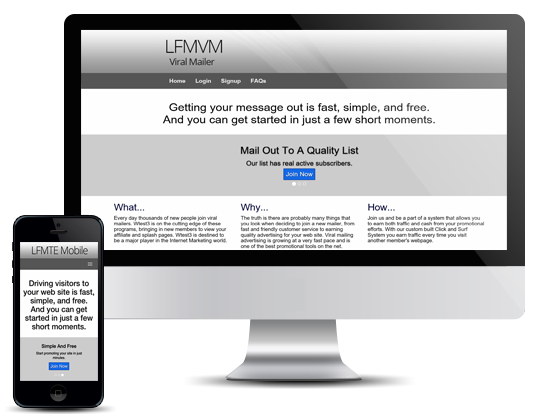 The Full LFMVM System
Design and build your own viral mailer website. Sell credits, upgrades, and more!


Powerful credit-based system ensures more subscribers actually READ your emails.


Provides all the features of an LFM website, including One Time Offers, Login Offers, and an instant payment system.
$147
Only $9
Limited Time Offer